EARLY BOARD HOLDER
With the early plank holders, wooden terraces can be laid without visible screw heads. Since the upper side of the decking is not drilled out and the decking and substructure do not touch each other, the concealed fastening for wooden decking increases the constructive protection of the wood. The strips are made of galvanized and plastic-coated steel. The larger plank holders are optionally available with stainless steel screws.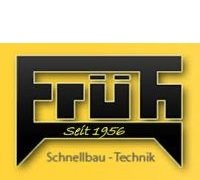 ✓ for flawless wooden terraces without visible screw heads
✓ No risk of injury from protruding screw heads
✓ ideal constructive wood protection and good ventilation of the terrace
✓ for 50mm to 75mm / 100mm to 140mm / 140mm to 190mm wide boards
✓ cheap alternative too Sihga floorboards fix
Laying a wooden terrace with concealed fastenings is more complex than a classic visible screw connection. Note our Building instructions for early log holders or use ours Personal advice. With a joint spacing of less than 8mm, you no longer have the floorboards replaced separately after installation.